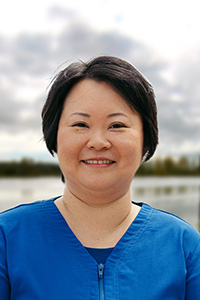 Lorraine graduated from the University of British Columbia in 1999 with a Bachelor of Science. She then obtained her Dental Assisting Diploma from the City College of San Francisco in 2001 and to further challenge herself, Lorraine studied Dental Hygiene at Vancouver Community College. She graduated in 2011 with a Diploma in Dental Hygiene as Class Valedictorian.
In 2012 Lorraine joined Kaizen Dental and works closely with all the doctors to provide individualized hygiene care to her clients. She has a great rapport with all her clients while assisting them in achieving their oral health care goals. Her cheerful and positive attitude makes everyone feel comfortable and at ease during their visits. Lorraine is knowledgeable and skillful in her area of expertise, and is able to communicate fluently with her clients in English and Cantonese.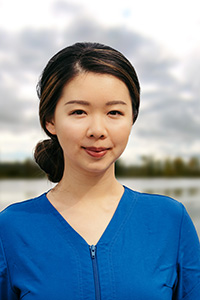 Growing up in Richmond, Annie graduated from the IB Programme at Richmond Secondary. From high school, she went to UBC then continued to VCDH to become a qualified dental hygienist. Annie has been working as a hygienist since 2012 where she feels very gratified to give care to her clients in a calm and caring atmosphere where comfort and wellbeing is the main concern.
Annie now lives in Richmond with her husband and little Ragdoll cat. She is keen to travel the world and enjoys watching TV and film in her spare time. Annie is able to communicate fluently in English as well as Mandarin.