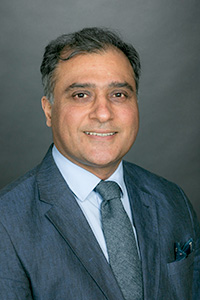 Dr. Sia Naseh came to Vancouver, BC in 2005 after living in Iran and Eastern Europe. His love for the great outdoors makes Vancouver a perfect place for Dr. Sia to reside with his wife.
With a strong interest in both Medicine and the Arts, Dr. Sia decided to pursue a career in Dentistry. He went straight from high school to dental school and graduated from the Mashad University of Medical Sciences with a Doctorate of Dental Surgery in 1998. Upon coming to Canada, Dr. Sia attended Dalhousie University where he graduated in 2009. He underwent a General Dentistry program focusing on treatment planning, as well as a Periodontal Surgery elective program. The Faculty of Dentistry at Dalhousie University presented Dr. Sia with a Periodontal Surgery Award.
Dr. Sia purchased Kaizen Dental on the River in April 2016 and has very quickly established good rapport with clients. He believes Dr. Bud Sipko had established a strong foundation at Kaizen Dental, as such, Dr. Sia wishes to continue that legacy and to carry out the same philosophy of practice. In the office, Dr. Sia particularly enjoys the aesthetic and surgical aspects of dentistry. He also enjoys being able to use his knowledge in treatment planning and his skills in restorative dentistry to help his clients achieve optimal oral health
Dr. Sia believes in keeping up with the latest in dental knowledge, skills, and technology. He belongs to the Epic Study Club, which focuses on implant and periodontal surgery. He is also a member of Maxi Course and does hands-on implant training with Dr. Hebel. Additionally, Dr. Sia is Invisalign certified, Kois certified in treatment planning and functional occlusion, a Member and Fellow of the International Congress of Implantologists. Dr. Sia was also a part-time instructor at the University of British Columbia Dental School.